The decision to sell your home and purchase a new one is a life-altering event. Not only do you have to consider the tasks associated with the move, such as
selling your home
and hiring movers, but you also must consider where you'll be moving. You may be moving across town or across the country; either choice leads to changes in everything about your life.
Simple changes like finding the perfect coffee spot to navigating new traffic patterns may evoke emotions such as excitement, fear, and a bit of unsettledness during your adjustment period. After a few weeks, you will become more comfortable, and your new home and surroundings will not feel so foreign to you. You will meet new people, expand your culinary tastes through local cuisine, and learn shortcuts to shave a few minutes off your commute to and from work.
Arriving at this point of comfort after the move will take some work. You may be downsizing and searching for luxury condos in Westchester, NY, or your growing family needs more space, and homes for sale in Cortlandt Manor, NY, will give you that.
Selling your home while searching for the place that will define the next chapter of your life is a challenging process. The easiest way to manage all of the moving pieces is to plan ahead and work with a team of knowledgeable experts.
Plan and prepare for the challenge ahead of you
Deciding to
sell your existing home
and buy a new one simultaneously is no small feat. This is a large endeavor and will require time, resourcefulness, patience, and the ability to adjust as things unfold. Planning for the change in your life will help ease any emotional responses to issues as they arise. Preparation will also allow you to enjoy the search for your new home and time to process moving on from a house you have called home.
Most people aren't fond of to-do lists, especially if it is a honey-do list, but there are times when you simply need to have them. Buying and selling a home simultaneously is one of those times. You will have many moving pieces as you search for Croton-on-Hudson luxury homes and prepare your current property for the droves of buyers who will be walking through. Consider a smartphone app like
Trello
or
Cozi
to help the entire family stay on task with their list of to-dos.
Develop a plan for packing
Packing is the single largest task associated with buying and selling a home. It is not only the physical efforts associated with moving all of the items but also the emotional toll on what to bring with you to your new home. Since you will be selling your home, your house should be clear of clutter and appear clean and organized. Packing away the things you do not use daily will limit extra clutter within your home and give you a neat space to stage for potential buyers.
Recognize what you don't know
Local real estate markets change over time, including home prices, interest rates, the impact of taxes, resources you may need, and many other unknowns. Do your best to research any implications to the process of selling your home and buying a new one. Your real estate agent will be the best guide for you, but doing your own research is beneficial to your success.
Build a strong team to help you accomplish tasks quickly
Having a team of resources to help you through this process will ensure you have the best experience possible. This team will be there to complete tasks from your to-do list, give you expert advice, and see you through to your new home.
Begin by including your family and friends, so they are aware of the big endeavor you are facing. These are the people closest to you, and you will need them as you begin moving forward.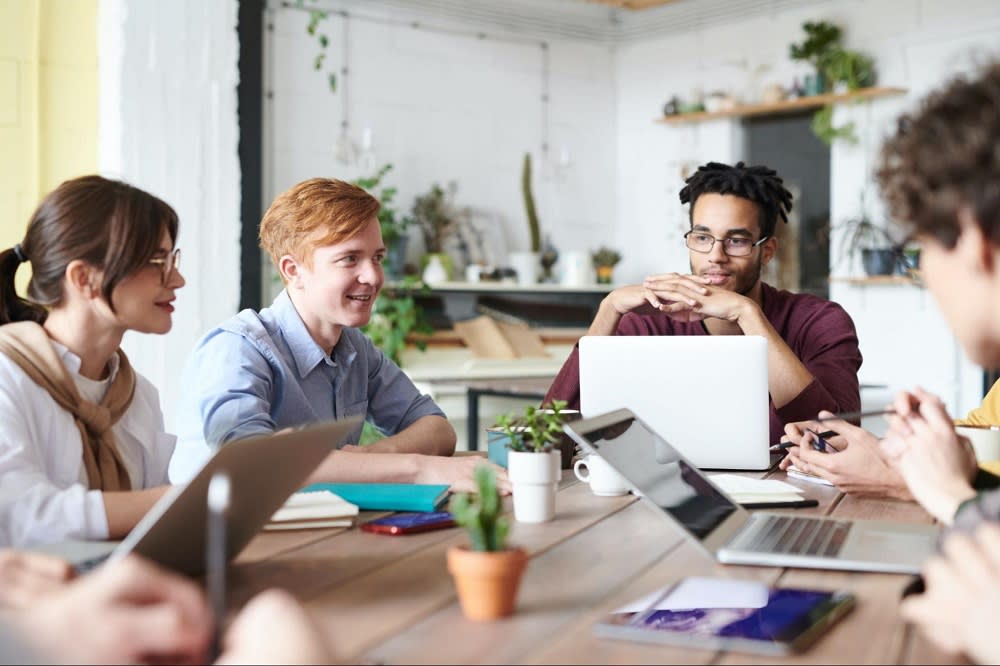 A real estate agent will quickly become someone you consider family as you list your home and search for a new one.
Your expert team of agents
will guide you through how to get the most from your existing home and define your needs and wishes for a new home.
You will be moving forward with two large contracts. If you do not currently have an attorney, now is the time to find one. Inform your attorney of your moving plans, so they have some time to prepare.
Staging and cleaning services
Your luxurious home needs to be appealing to potential buyers. This requires deep cleaning and perfect staging of every room in the home. Hiring a professional to do this will save you time, and a team of experts will create beautiful spaces that buyers will love.
Choosing the wrong moving company could lead to frustration later down the line. The right moving company will make the move seem simple. Timing is crucial when you sell your home and move to a new one. The new buyers will want to move in quickly, which means you have to remove all of your personal belongings in a timely manner. A delay from the moving company could cost you significant money and add stress. Check references, talk to people, and read any contract presented to you closely.
Practice patience throughout the process
Searching for new houses for sale in Croton on Hudson, NY, might be challenging if there is a lack of inventory or competitive bidding. Avoid choosing a home if it does not meet your needs or cannot easily be remodeled into your elegant dream home.
When you find the perfect home, work closely with your agent to make the best possible offer. There is always the risk that you will not get the home, and this is where patience is key. You may need to continue searching or change the requirements of your search. With a team of experienced real estate agents, you will find your next home; continue moving forward and trust your team to find you the perfect home.
Your life will begin changing as you list your home. There will be multiple showings, many offers to consider, and your own packing to handle. Take each task as they come and use the excitement of your lavish new home as motivation to tackle those tasks.
Before you know it, all of your belongings will be packed up and moved into your new home. You will begin adjusting to the new surroundings, and the process of relocating will be a thing of the past.
Begin your search for Westchester County luxury homes
If you are ready to begin the life-changing event of selling your home and purchasing a new one, trust
The Nancy Kennedy Team
to handle and exceed all of your buying and selling expectations.