The global market for home improvement is
worth more than $800 billion
, and for good reason. A well-done home renovation increases the value of your property and makes it more enjoyable to live in. Now, it's easier than ever to find inspiration for your next home renovation project.
If you're looking for ideas that will leave a lasting impact, here are seven luxury upgrades other Cortlandt Manor homes for sale have used to boost their ROI.
1. Add a home office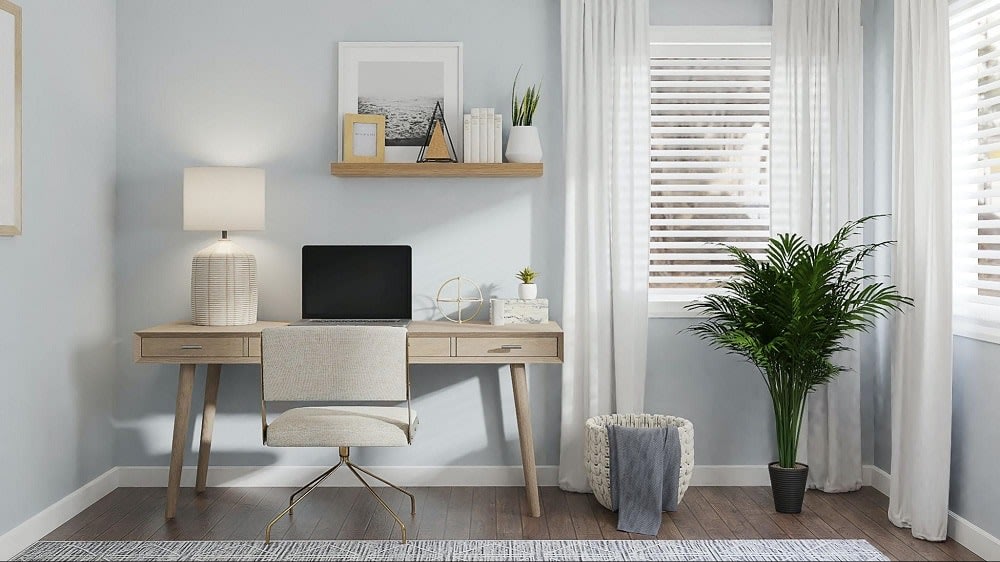 It is projected that by the end of 2022,
25% of all professional jobs
in North America will be remote. Home offices are not just a luxury but are now a necessity for many future home buyers and have already proven valuable selling points among other Cortlandt Manor homes for sale. In fact, listing trends have shown a noticeable
increase in the word "office"
used in home descriptions by as much as 16.8%.
Consider extending the space if your home doesn't have an extra room that can be converted into a home office. Buyers are often willing to pay a premium for a home with a dedicated workspace, and converting an existing area or creating a new space is a worthwhile investment.
2. Renovate the kitchen
The kitchen is often considered the heart of the home, so it's no surprise that kitchen renovations are
one of the most popular home improvement projects
. If you're looking to renovate your kitchen completely, consider adding high-end appliances, custom cabinets, and granite countertops. These features will give your kitchen a luxurious feel while making the entire home more appealing to potential buyers.
There are several different ways you can go about renovating your kitchen. You can do a complete gut job or make more minor updates that will still have a significant impact. Some houses for sale in Cortlandt Manor, NY, have had great success by simply updating the cabinets, countertops, and appliances to give them a more modern look, but keep in mind that a complete kitchen renovation can lead to a higher ROI.
3. Install smart home technology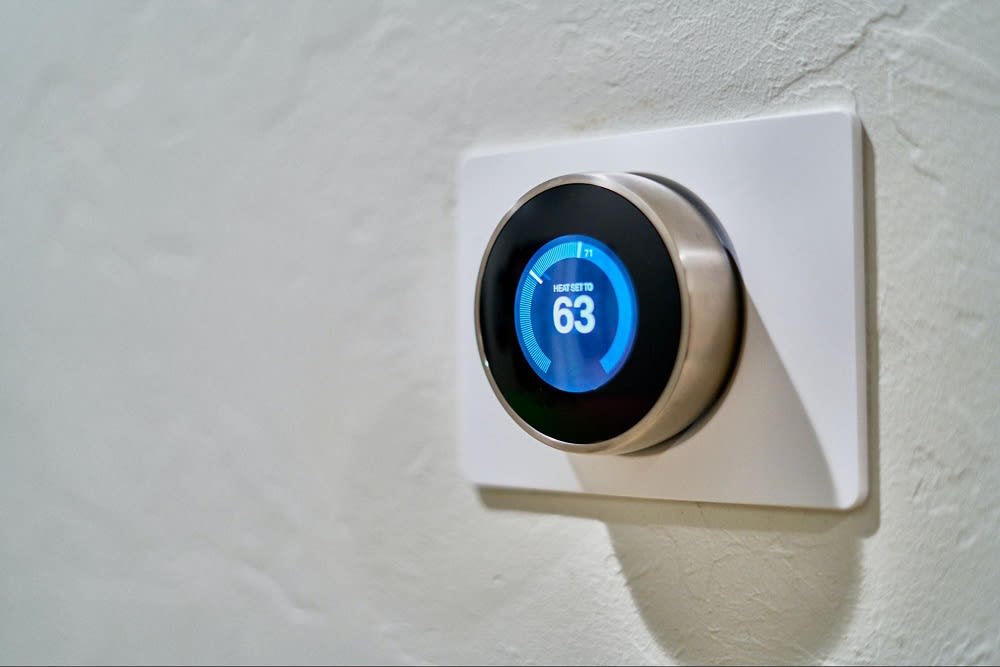 One of the latest trends in home improvement is the integration of smart technology. Smart homes are becoming more and more popular, with homeowners looking for ways to make their lives easier.
Some of the most popular smart home features include:
Smart thermostats
Smart lighting
Smart security systems
Smart door locks
Installing smart technology in your home is a great way to make it more appealing to potential buyers. As we become more and more reliant on technology, it only makes sense that our houses become smarter, too. Integrating smart technology into your home will not just make your everyday life more convenient, but doing so will also boost your home's value. If your home doesn't have smart features, it will likely fall behind houses that do in terms of value and desirability. Your best bet is to install smart technology before putting your home on the market.
4. Create an outdoor oasis
One of the best ways to increase the value of Cortlandt Manor homes for sale is by adding outdoor living space. Outdoor living spaces are becoming more and more favored as they provide homeowners with a place to relax and entertain guests. New Yorkers love spending time outdoors when the weather permits. You can take advantage of this by adding features such as an outdoor kitchen, a fire pit, or a pergola.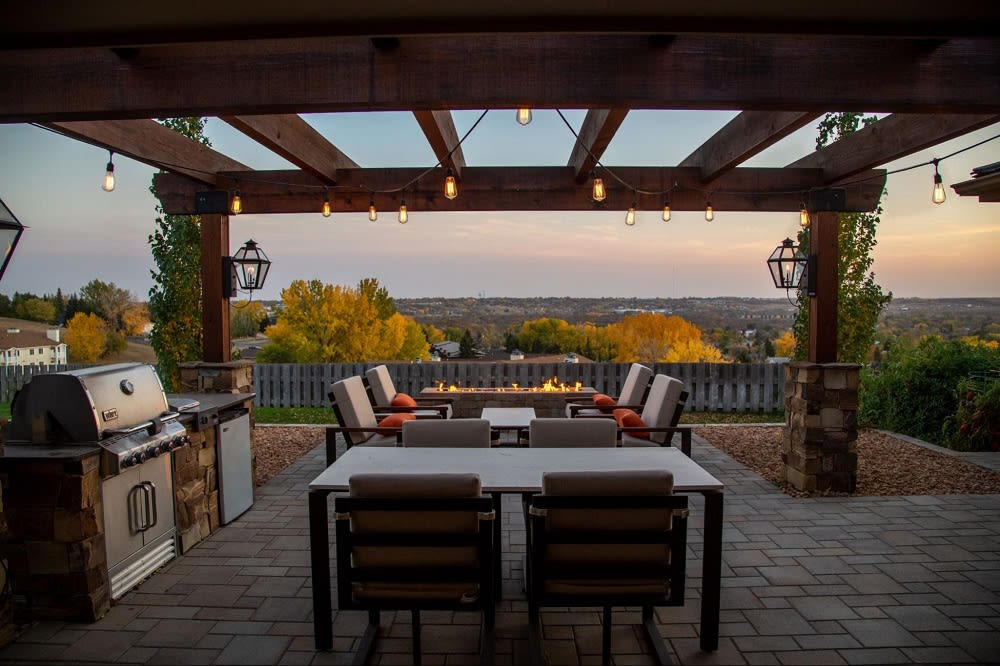 If you have the space, consider even adding a pool. Pools are one of the most luxurious home features and can make your property much more desirable. However, pools are also a big responsibility. You'll need to factor in the cost of maintaining the pool and the potential liability. If you're not prepared to take on these responsibilities, a pool may not be the best option for you.
5. Bathroom additions and renovations
When renovating your bathroom, you should keep a few things in mind. First, focus on adding luxury features such as heated floors, rain showers, and soaking tubs. You should also keep the layout of your bathroom in mind. If your bathroom is small, you may want to consider expanding it, which can be done by taking over an adjacent room or closet.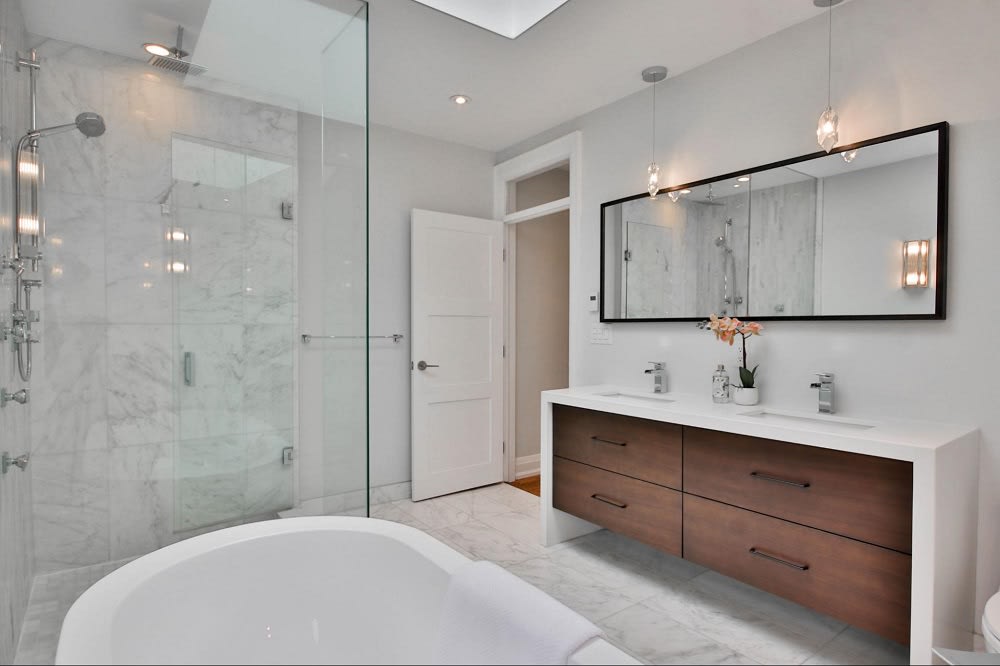 Second, pay attention to details. Adding high-end fixtures, finishes, and accessories will give your bathroom a luxurious feel. Third, don't forget about storage. People want their bathrooms to be as clutter-free as possible. You can add storage options by installing built-in shelves or cabinets. You may even want to add a linen closet if you have the space.
Adding an extra bathroom to houses for sale in Cortlandt Manor, NY, is another terrific means of increasing the value. Consider adding a master bathroom or a powder room if you have the space. These are both features that buyers are looking for.
6. Install stone or hardwood flooring
If your home has outdated carpeting, it's time to rip it up and install something new. Stone and hardwood floors are two of the most popular flooring options on the market today. They are both durable and stylish. People with allergies will appreciate homes with hardwood floors, as they are easier to keep clean and free of allergens. For homes with pets, hardwood floors are also an excellent option to help in cleaning unwanted dust and fur.

Stone floors have a luxurious feel and can make your home more elegant, whereas hardwood floors are classic and will never go out of style. Either way, you can't go wrong with new flooring for your Cortlandt Manor real estate.
7. Make energy-efficient upgrades
Luxury home buyers are looking for houses that are beautiful and efficient. To appeal to these buyers, make energy-efficient upgrades like solar panels or a new HVAC system. You'll find Cortlandt Manor homes for sale with these features, making them attractive to eco-conscious buyers.

Buyers are always interested in houses for sale in Cortlandt Manor, NY, that have been well-maintained and updated with luxury features. To make your house more desirable, consider making some of these upgrades. With a little bit of work, you can significantly increase the value of your home.
Listing houses for sale in Cortlandt Manor, NY
Nancy Kennedy
is the top producing agent in the Town of Cortlandt with over 37 years in the business; put her experience to work for you.